Based on a survey of mobile device users, we know if Poles left en masse for Easter.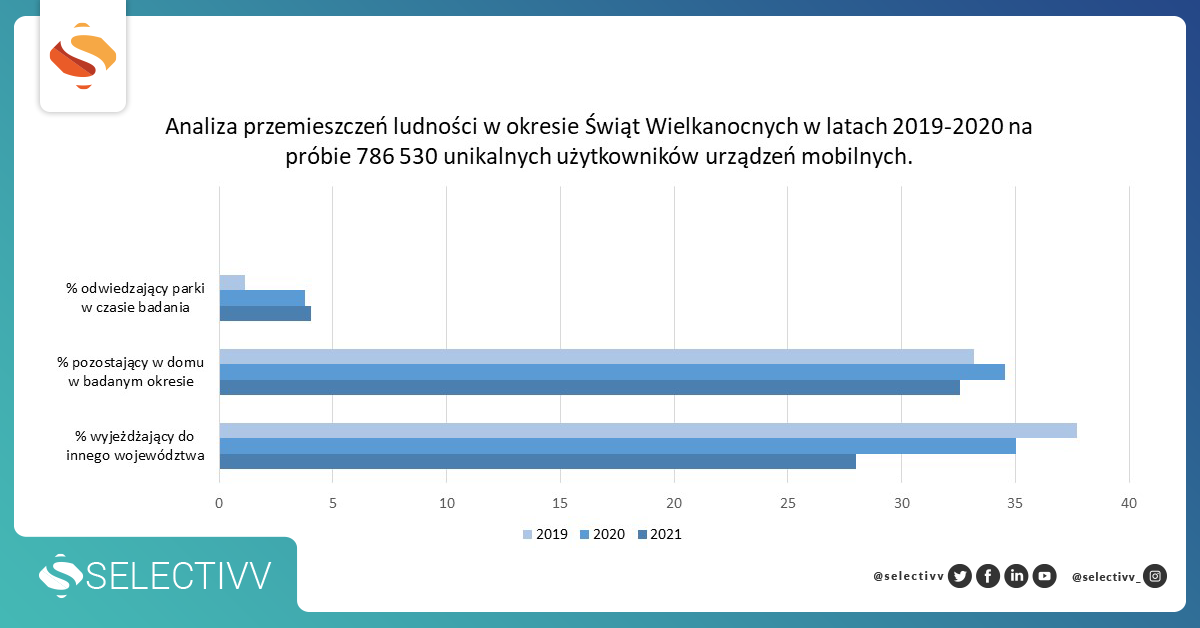 Based on a survey of mobile device users, we know if Poles went away en masse for Easter
More than 3.5 million Poles went home for Easter. Research conducted by "Selectivv" clearly show that in many cases, restrictions and a raging pandemic have lost out to the prospect of spending time with family.
For a year now, the holiday season is a nationwide test of responsibility. In connection with the pandemic, Prime Minister Mateusz Morawiecki appealed for prudence and spend Easter in the closest. As it turns out, not everyone listened to the recommendations and decided to go home after all. Will the effects of this behavior soon be reflected in the charts of disease in Poland? It's a lottery, but – what's comforting is that the number of travelers over the last 2 years has been decreasing. Data shows that the aforementioned 3.5 million Poles are 26% less than in 2019, when we moved freely, and 19% less than in 2020.
Interestingly, Poles were travelling shorter distances than two years ago. There was a decrease in distance from 179 kilometers in 2019, to 170 kilometers in 2021. This was likely due to the closure of many tourist sites and restaurants. In their free time, Poles decided to go for walks in parks, which during the holiday season were extremely popular.
The research was conducted on a sample of 786,530 unique mobile device users. Observed whether during the holidays moved between the zone of residence and another province. Monitoring trends from 2019 to 2021 allowed for the anonymized data presented in the survey results.