Google blocked or removed 3.1 billion ads in 2020.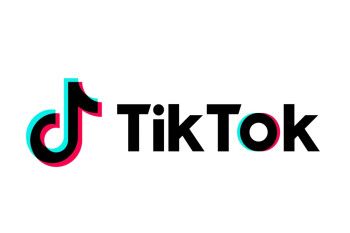 Google blocked or removed 3.1 billion ads in 2020
Roughly 5900 ads in just 60 seconds are removed by the Google search engine. The Trust and Safety in Ads report shows that in 2020, more than 3.1 billion ads violated ad content publishing rules. The report was enriched with information on advertising related to the COVID-19 pandemic. They were blocked mainly due to overpricing, attempted fraud, or promotion of fake measures to supposedly protect against virus emissions.
Advertising vs. COVID-19
2021 marks ten years since Google published its first safety report. During this time, the number of removed and blocked ads increased from 130 million to 3.1 billion. Undoubtedly, 2020 was not only a COVID-19 pandemic, but also a pandemic of conspiracy theories and fake news. Elections in many countries and the constant fight against entities that want to make unfair money thanks to false information have led to the fact that Google has its hands full. The giant has limited the reach of more than 6.4 billion ads that were illegal due to local regulations in particular countries. Ads have been removed from 1.3 billion pages. As the pandemic unfolded, Google introduced a number of new rules for displaying sensitive content to counter abuse. Ads that contain coronavirus-related content and information that contradicted scientific consensus were banned. Google in total blocked about 99 million pandemic-related ads that offered to sell non-existent COVID-19 medications and masks with non-existent filters or promoted fake vaccination programs. Google representatives also announced that they are implementing solutions that will monitor conspiracy theories and fake news about the COVID-19 pandemic.
Political advertising base
The year 2020 was a time of numerous political elections. Google launched so-called libraries of political ads that ran in the United States, the European Union, India, Israel, Taiwan or Australia and New Zealand, among others. Ads with political content help voters get information about candidates running for government positions. In the wake of the U.S. presidential election, Google checked 5,400 additional advertisers. When it became clear that the outcome of the US election would not be decided immediately, the event took on a special significance. Therefore, during this period, Google has refrained from running political ads when internet users search for keywords related to the outcome of the election.
As the Silicon Valley giant improves techniques to combat unethical advertising, scammers have developed a new way to promote. Google saw an increase in misleading ads last year. Increasingly, scammers have used masking techniques to avoid having their ads detected by algorithms. This is how non-existent companies or phone scam techniques have been promoted. In response to such actions, Google introduced new rules for advertisers, including an advertiser identity verification program. More than 1.7 million questionable accounts were turned off, which means that the number of such operations increased by 70% compared to 2019.