GSM accessories review – interchangeable straps and Apple Watch screen protection
Wearables, or wearable technology, have been growing in popularity in recent times. Thanks to these small gadgets, we can not only check current notifications or pay for purchases in the store, but also measure our daily activity, keeping up the habits of a healthy lifestyle. There is no doubt that one of the most popular devices of this type is the Apple Watch. It is a smart, but also sporty gadget, which we can easily personalize according to our tastes. We gathered in one place the most interesting accessories for Apple Watch, thus creating an overview of unique straps and a short guide on how to protect your watch from damage.
The first watch in the Apple Watch series appeared in the second quarter of 2015, which is exactly 6 years ago. In each of the following years we could count on a new version of the watch, which in the last year appeared in two forms. This is why at the moment the number of generations of Apple Watch counts 7, not 6 models. The first four Apple Watch series came with 38 and 42 mm dial sizes, while the newest versions, i.e. generation 5, 6 and SE have new 40 and 44 mm dial sizes.
Apple Watch dial sizes:
Apple Watch series 1/2/3/4 (38 mm and 40 mm)
Apple Watch series 5/6/SE (42 mm and 44 mm)
Which strap/glass fits my Apple Watch?
Choosing the right size of the strap or screen glass is often associated with a certain risk that the accessory we buy will turn out to be too small or too large. We often don't realize what size strap will fit our watch. Well, the answer to the question posed above is really uncomplicated. When it comes to screen protection, it is simple as the product has to be selected according to the size of the watch face, i.e. 38, 40, 42 or 44 mm. Whereas In case of straps there are only two sizes, Which fit the 38mm and 40mm dial respectively, and the 42mm and 44mm separately. So it means that for example a strap for Apple Watch 6 44 mm will also fit older models such as Apple Watch 3 42 mm. Just remember that the numbers next to your Apple Watch'a model mean the size of the dial itself and not the width of the strap – it makes the subsequent shopping much easier.
Straps for Apple Watch 6 and Apple Watch SE – leather and steel bracelets, silicone and fabric bands
At the moment the latest generation of Apple Watch watches are two models – series 6 and SE. These devices were unveiled late last year, respectively as a premium and a more budget watch. Both models are available in sizes 40 and 44 mm, so accessories for one and the other device will fit each other. Users of these smartwatches are fortunate that a number of accessories have been created for their watches, such as cases, glasses, and most of all interchangeable straps, which allow for complete personalization of the watch. In the first part of the review, we will take the most popular models under the magnifying glass strap for Apple Watch 6 40mm and 44mm, and then we will answer the question of how to protect your watch from damage and scratches.
Silicone strap – Tech-Protect Iconband Apple Watch 6 29 zł
One of the most popular straps for Apple Watch are silicone bands. These accessories have the most versatile design, so they fit both everyday and sporty styles. Silicone straps are made of flexible TPU material, are characterized by high resistance to breakage, but also to dirt. Silicone does not absorb moisture, so this model of wristbands works great for all kinds of water sports.
Strap price: 29 pln
Nylon strap – Tech-Protect Nylon Apple Watch 6
Users can also choose from fabric straps, most often those made of nylon. Nylon fibers have some of the most durable properties, so they are not only resistant to fraying, but also to ripping and other damages. The nylon straps are one of the most comfortable because they have a velcro closure that allows you to perfectly adjust the length of the strap to the circumference of your wrist. The nylon straps are available in a variety of colors.
Strap price: 49 zł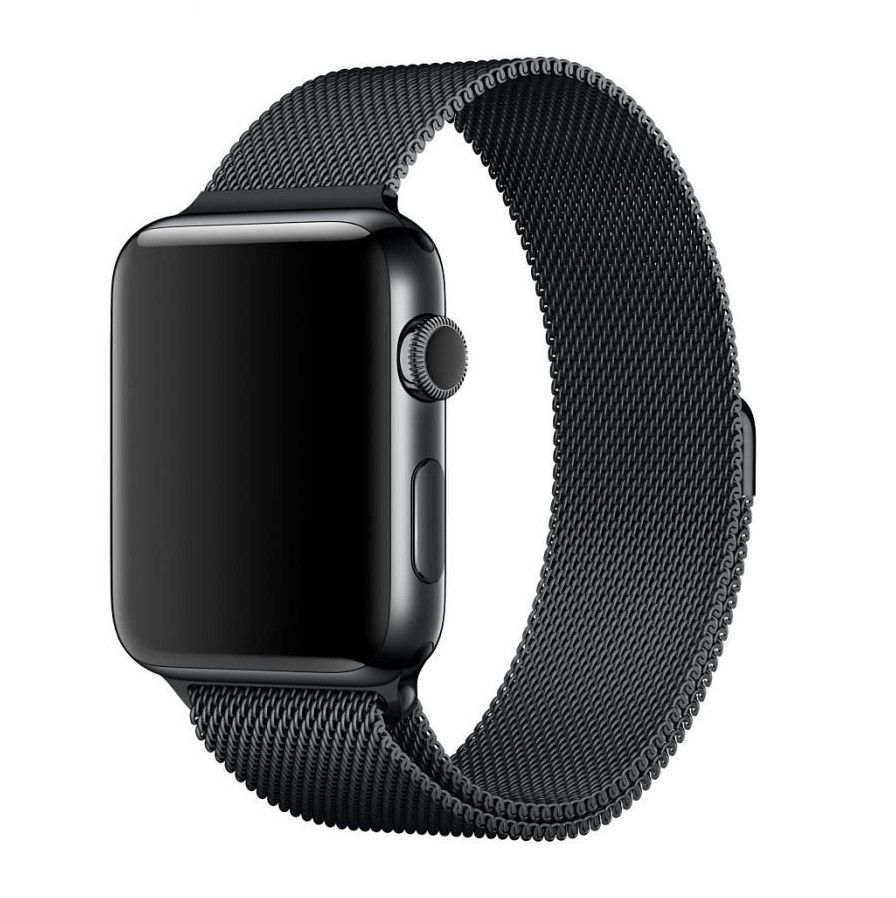 Tech-Protect Milaneseband Apple Watch 6 bracelet – Tech-Protect Milaneseband
If you are looking for a bracelet for Apple Watch 6 or a belt, but in an elegant and classic style, you will probably like the Milaneseband model, which is a much cheaper equivalent of the Milanese bracelet. This strap is made of stainless steel and has a fine chain design. Thanks to this, the strap is sufficiently flexible and perfectly adapts to the shape of the wrist. The available colors are champagne gold, rose gold, black and silver.
Strap price: 69 zł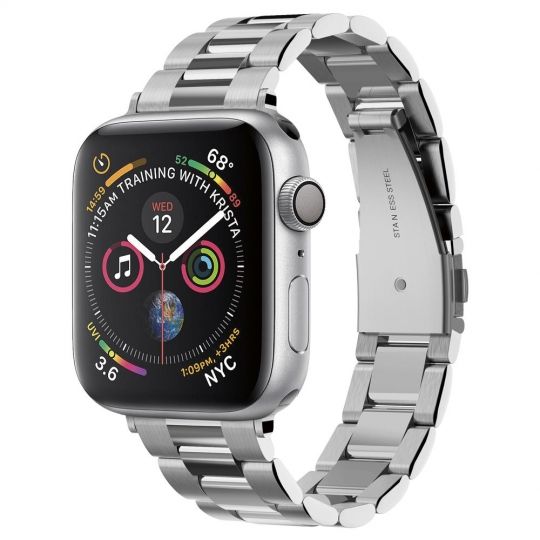 Panel Bracelet – Spigen Modern Fit Band Apple Watch 6 £ 99
The features that characterize the panel bracelet are mainly solid and heavy construction. These types of straps are made of high quality stainless steel and their construction consists of small, interconnected elements, so called "bracelets". panels. The bracelet has a fashionable, modern look which is a perfect complement to elegant stylizations. Users can choose from classic colors including black, silver, and of course gold.
Strap price: 99 zł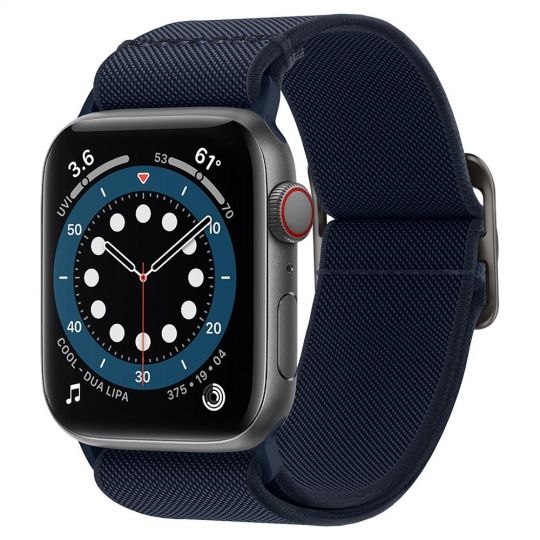 Sports Strap – Spigen Fit Lite Apple Watch 6 £ 69
Apple Watch is perfect for all sport activities. To be able to use your watch comfortably during workouts it is worth getting a sports strap, which will be comfortable and will allow your skin to breathe freely. A good choice are straps made of durable materials which are quick to wick away moisture and which are resistant to greater strain. These straps come in many designs and colors.
Strap price: 99 zł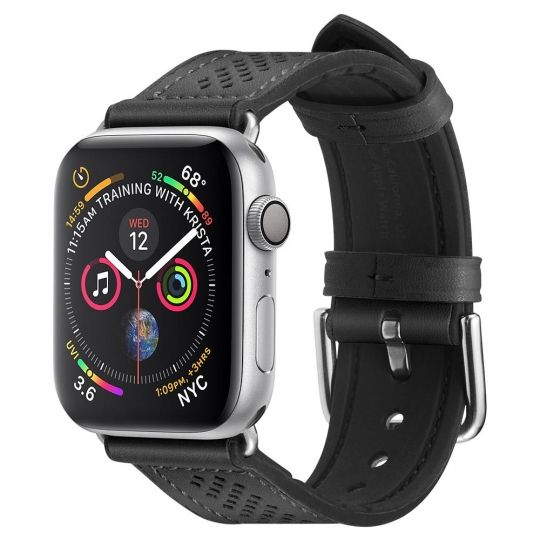 Leather Strap – Spigen Retro Fit Band Apple Watch 6 £ 69
The last of the straps that will be discussed today are natural leather bracelets. These straps have an elegant design that is a great complement to classic styles. Straps made of leather have it that with the passage of time they develop natural signs of use, which add to their peculiar charm. These types of accessories not only look good, but are also comfortable to use because they do not cause discomfort.
Strap price: 69 zł
Glass or foil for Apple Watch 6 | What to choose to protect your watch from breakage and scratches?
Probably a significant number of users, immediately after purchasing the Apple Watch'a wonder how to protect their new acquisition from breakage and the formation of scratches. Among the available accessories for Apple Watch 6 we have a choice of cases and protective films and glasses.
When it comes to the first group of products, i.e. cases for Apple Watch, we can choose from two types of accessories, silicone or polycarbonate overlays, or the so-called "protective cases". bezels, which are bezels mounted on the edges of the smartwatch. The case for Apple Watch will allow you to change the style of our watch while bezels will keep its original appearance. So choosing one of these two products will depend on how much we intend to interfere with the design of our watch.
Ringke Bezel Styling Apple Watch 6
Spigen Rugged Armor "Pro" Apple Watch 6
Apple Watch 6 protective film
Apple Watch 6 hybrid glass
UV Tempered Glass Apple Watch 6
In the case of screen protection, we can choose from three types of products: protective film, hybrid glass and tempered glass. Choosing one of these three accessories will depend on how high a level of protection you need. To be able to better understand this it is worth at the very beginning to get acquainted with the term Mohs Scale, which determines the hardness and resistance of the surface. This scale has ten levels, where 10 means the highest hardness and resistance. Moving now to the protective products themselves: the film is characterized by a hardness of 3H, hybrid glass 6H, and tempered glass 9 H. It might seem that the choice at this point becomes obvious and you should choose the toughest product i.e. tempered glass, however, it is the most expensive and also has the most difficult installation method. Hybrid films and glasses, on the other hand, are much cheaper, as well as simple to apply, but have a slightly lower level of protection. So the choice depends not only on the resistance of the accessory, but also on its price, the way it is installed and above all on how we use our watch.