More and more women decide to change their career path and start working in the IT sector.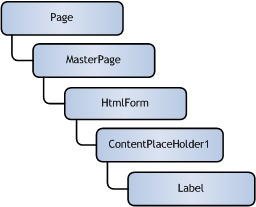 More and more women are deciding to rebrand themselves and start working in the IT sector
The pandemic has left a huge mark on the IT market and has led to numerous changes, m.in. The proliferation of remote work, changing wages, or increased demand for professionals. A growing number of women are also choosing to rebrand and enter the IT workforce. However, not everything is so colorful. Because of the pandemic, women working in IT have more work to do at home. 41% of female programmers worldwide feel that remote work has negatively affected them. However, as many as 39% of women in Poland who want to start a career as a programmer, say that they have a problem with finding the right job offer.
According to "Women in tech report 2021" by TrustRadius 57% of female developers feel more burned out in their jobs, 43% of them work longer hours and 42% perform more household duties than their partners. Impact of coronavirus on women's jobs in IT and beyond is very high. It's not just things like earning or doing work remotely that have changed, but also aspects of personal life. In the same survey, 47% of IT workers indicated that the balance of their home office duties has changed due to epidemiological strictures.
Also, as many as 41% of women in IT feel that remote work has negatively impacted them. Only 23% of men think the same. Interestingly, despite the pandemic, the possibility of remote work in the face of the pandemic is becoming increasingly important for female programmers in Poland. In No Fluff Jobs' "Women in IT 2021" report 34% of women cited home office as one of the most important work issues. In a similar survey from Q1 2020. 23% of female developers considered the ability to work remotely as the most important aspect of employment. According to the No Fluff Jobs report, the most important things for women in IT jobs are a good atmosphere (66%), high salaries (65%), and development opportunities (64%). Home office came fourth.
– The coronavirus pandemic has forced the IT market to quickly implement remote working. Many companies in the new technology sector have done very well. Interestingly, paradoxically, COVID-19 has had a positive impact on the earnings of software developers, especially those working in home office mode. This is shown by Inhire's research entitled. "IT 2020 Market Snapshot". According to them, juniors in the IT segment in Q1 2020. Working remotely, they earned on average PLN 7151, while in Q4 their fee was already PLN 9322. For comparison, in the corresponding period, programmers working on a stationary basis earned PLN 8938 in Q1 and PLN 8798 in Q4 – says Marek Czyżewski, CEO PRAVNA.pl, a service that specializes in m.in. in obtaining IP BOX relief for programmers.
Almost 1⁄4 of female developers want to work under a B2B contract
As many as 21% of women working in IT are willing to cooperate with companies on the basis of a B2B contract. According to the report "Women in IT 2021" as many as 70% of female developers work under a contract of employment. With B2B contracts, women could expect to earn more. These on average for juniors close within the range of 3001-4000 PLN net, for more advanced – mids – 5001-6000 PLN, and for seniors 10 001-15 000 PLN. No Fluff Jobs survey shows that the most satisfied group in terms of earnings in IT are senior women. Their financial expectations are most often in line with real-world salaries. It is also mostly experts and seniors who work on B2B contracts. A total of 20% of women in IT have B2B contracts.
– Less than 1⁄4 of female developers work under B2B contracts. It is the second most common – after the employment contract – type of employment in IT companies. Mostly B2B contracts have the most specialized and qualified female programmers, whose work involves high, sometimes several thousand dollars a month salaries. Such earnings also mean high taxes and fees – thanks to the IP BOX relief many women working in IT can settle on the basis of the reference CIT/PIT rate of 5% with respect to income from qualified intellectual property rights – explains CEO Pravna.pl. – Our practice shows that in order to obtain a positive opinion, it is required to collect appropriate arguments, and the whole process based on obtaining an interpretation takes about 3-4 months – Czyżewski adds.
IP BOX relief is provided for companies (including sole proprietorships) engaged in research and development as well as broadly defined innovative activities. In addition to scientists or research workers, programmers and other IT employees are also eligible for this allowance.
Women want to work in IT, but have trouble finding jobs
In last year's Women in IT 2020 report by No Fluff Jobs, as many as 58% of female respondents said they were interested in working in IT. It is assumed that currently in Poland 30% of programmers are women and the trend of increasing feminization of this profession is growing. Polish women see the potential in the sector of new technologies and want to work. As the main motivators they usually mention higher salaries (70%), opportunities for personal development (51%) or being passionate about the IT industry (40%). Mostly women who want to take up work as a programmer, simply change the industry and educate themselves. 49% of Polish women who aspire to a career in IT are at the stage of self-study, 25% want to complete specialized courses, and only 7% are thinking about studying in this field.
Unfortunately, still many women face considerable difficulties on their way to IT career. 39% of respondents of the survey No Fluff Jobs of 2021. indicated that they have trouble finding the right job offer. 34% say they do not know where to start. Along the way there are also such problems as indecision as to the choice of specialization (28%), fear of changing jobs (24%) or the cost of learning programming (23%). As for the specialisations themselves, it turns out that the most popular among IT women is testing (16%), which will still be the case in 2020. was at 3. the place in the No Fluff Jobs survey. Polish women are also very often good at cyber security, which is also in growing demand.
– During the pandemic, the IT market is constantly facing new challenges. The shift of a large portion of the global workforce to home offices has increased the need for online infrastructure, fostering the emergence of new cyber threats. At the same time, the role of specialists. Cyber security is becoming more important every year due to the growing number of online attacks related to not only the COVID-19 pandemic – says Wiktoria Olszewska, cybersecurity analyst at Accenture, adding that the current situation has further increased the demand for employees dealing with cybersecurity, so companies are actively recruiting specialists in this area and at the same time trying to solve the already addressed problem, which is the small number of women in the industry. – We believe that diversified teams are an effective answer to the challenges of the sector. As Accenture, we actively support women looking to start a career in cybersecurity as well as women who are already experienced professionals in the field – assures Olszewska.