Mobile gaming industry has no equal in terms of growth dynamics
The mobile games industry in terms of dynamics of development is unrivalled. Already in 2018, the mobile gaming market accounted for the largest share of the gaming sector at nearly 47 percent., and will surpass the magic number of 51 percent in 2020 (Newzoo, Global Games Market Report, October 2018 Quarterly Update). Newzoo's forecasts indicate that this trend will continue to grow. This year, the mobile gaming market could be worth as much as $91 billion with over 82 percent. generate smartphones. Have marketers noticed this potential and put mobile gaming on the "to do" list when running their campaigns? It turns out that they don't really know how to go about it, and above all, how to measure the effects. And the results can be measured even better than in campaigns conducted in social media. Since few years, this situation has been used by global players such as Samsung, L'Oreal or Dettol brand that successfully invest in mobile gaming. How they do it?
The desire to stand out from other brands and be competitive in the marketplace is a major motivator for marketers to look towards mobile advertising and gaming. At the same time, 6 out of 10 professionals indicate that the main reason for not investing advertising budgets in this area is insufficient knowledge of the industry and, in their opinion, the problem with its measurability (Does marketing in gaming work? 2020 Report, Havas Media and Brief Esports).
– Marketers are well versed in well-known and proven forms of online advertising, which they can implement and above all measure. In the case of mobile gaming environment and advertising in games this experience is currently small. Specialists see the potential of games as a non-standard marketing tool, but they do not know how to approach it and what sales opportunities it offers. For this reason, they do not want to take any action without dispelling the doubts of. There are also some myths surrounding the industry that need to be addressed to unlock the potential of this advertising channel. Certainly the examples of real campaigns realized by brands that show that advertising in gaming is for everyone will also help – says Michał Giera, CEO, Mobiem Polska.
Myth 1. Mobile gaming does not fit my brand
Over 83 percent. Marketers participating in the Havas and Brief eSports survey felt that gaming does not fit with their brand image and is not a good channel for promoting the brand (Does marketing in gaming work?? 2020 Report). What can be the reason for this?? The gaming environment is often perceived as a specific and hermetic place, in which there is a specific group of young recipients – "avid" gamers, who are not necessarily mature enough to make purchase decisions. At the same time, games are primarily associated with popular "shooters" such as Counter-Strike in the mobile version, perhaps less often with educational games or simply providing entertainment. – According to our research, more than half of women choose simulations. Men, on the other hand, prefer strategy games, sports games, racing games, action adventure games, and the so-called. "shooters". We cannot forget that the repertoire of games available to potential users is very wide and varied. When developing a campaign in mobile gaming, we can precisely define both the target group as well as the environment in which our mobile advertisement will appear. We have much more control over it than in the case of campaigns conducted in social media. Therefore, there is no fear that a brand's advertisement will appear in a place that could harm its image, which is why global brands invest considerable budgets in this communication channel says Michał Pietruszka, Head of Mobile Product, Mobiem.
Samsung – product launch in mobile gaming
An example of a well-known brand, which has successfully carried out campaigns in mobile gaming is mobile phone manufacturer Samsung. The brand partnered with AdColony, a global mobile advertising platform for the launch of the Samsung Galaxy Note 20. The campaign used an advanced solution increasing the field of interaction in the form of Dynamic End Card and offered the possibility of using a mobile ad to receive a R4000 coupon for Galaxy Buds Live headphones and Samsung Care service offer +.
The call-to-action button "pre-order now" got the attention of several thousand users who went to Samsung's website to learn more about the product and order it. This confirms that the brand has reached the right audience on the right platform. https://vimeo.com/447515971/6b2b883486
– Users' preferences are changing towards digital distribution and the general distribution model in this segment is changing. Free to Play" games, which can be played for free in exchange for watching ads, are growing in popularity. As many as 8 out of 10 users want to get acquainted with a promoted product in exchange for additional in-game bonuses (Source, Mobiem Poland 2020.). What's more, according to the research, gamers pay attention to ads more often in mobile gaming (41%).) than online (17 percent.). This is why video spots, especially those with additional bonuses that can be played in games, are so popular, and the advertising itself is highly accepted by users, as it helps them achieve their intended goals. Visibility of promotional materials is up to 99%. – explains Michał Giera, CEO, Mobiem Polska.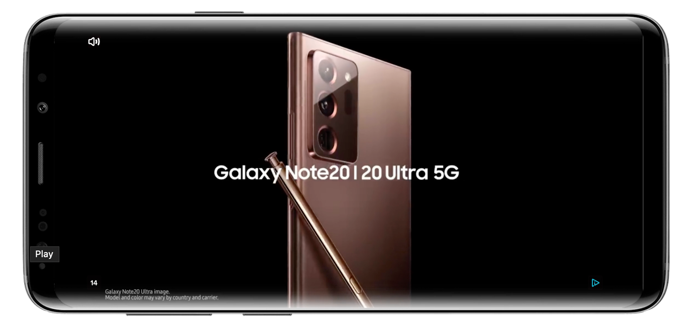 Dettol – engaging advertising in mobile gaming
A good example is the Dettol brand, which last June launched a campaign to raise awareness of the coronavirus, as well as to encourage increased hand hygiene. After watching a short video, users were able to wipe the soap off the screen to then answer several true/false questions about misinformation on COVID-19. Finally, the brand encouraged people to share the results with their loved ones via WhatsApp. The element that generated the most engagement was wiping the screen to get rid of germs.
The effect of this campaign showed two misinformations that were commonly circulated among the community. The first was that children cannot contract the virus, the second that a certain diet can prevent infection. https://vimeo.com/417545927/f128fad7fe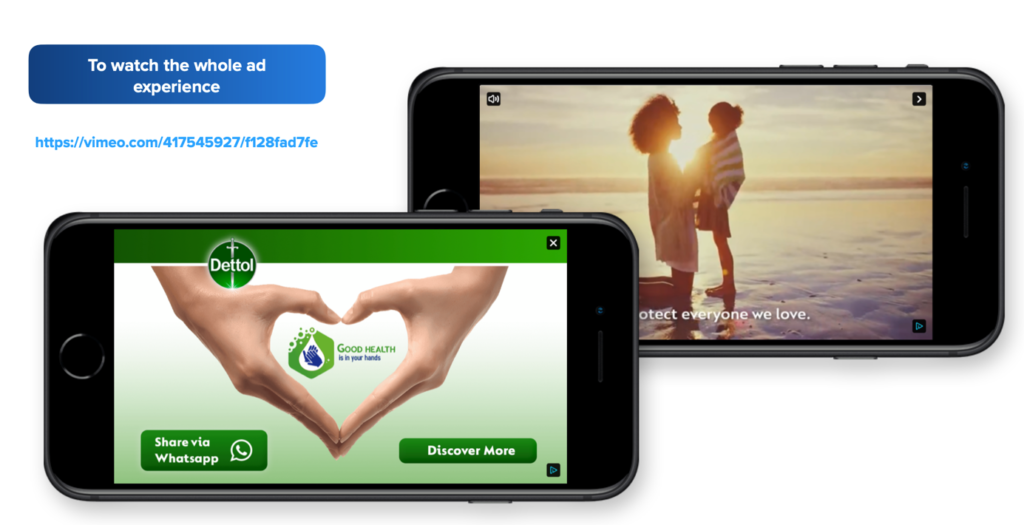 – 2020 was the year that marketers began to pay much more attention to mobile gaming and the gaming community overall. It looks like this trend will continue in 2021, resulting in an even greater presence of popular brands and game titles in every aspect of our lives thanks to new, more powerful phones. According to the survey, 46 percent of. game developers believe that in-game advertising has broughtą mostwięhigher revenue returnóin 2021. Expect się, żhe global mobile ad spend this year axągną 290 billionóin the dollarów. In connectionąand therefore canę We can definitely say that we will have a busy and productive year as AdColons – says Warrick Billingham, CEO of AdColony, EMEA and LATAM.
Myth 2. I don't find my target group in mobile games
The number of gamers worldwide continues to grow. In 2020, it was estimated that it will reach 2.6 billion, and nearly 38% of the. of them will pay for the games. In Poland, among more than 11 million active gamers, an undoubted advantage is the large age range of users. From the representatives of generation Z, who make up about 22% of the population in Poland. all users, but especially mature people aged 24-35 who regularly play games on their smartphone. If we add to this the time spent in front of the phone, which has significantly increased in the era of the pandemic, the gaming environment becomes an ideal place to promote products and services.
– It is worth adding that recent studies show that ladies find themselves in the gaming space just as well as gentlemen. Nearly 7 in 10 mobile gaming users in Europe are the fairer sex (Statista, September 2020. – data dot. EMEA region). In Poland, the proportion is as follows – 52 percent. The majority of money transfers are made by women, while 48% of all transfers are made by men. are men. Brands that notice this potential in time can gain a significant competitive advantage in this advertising environment. At the moment, it's safe to say that mobile gaming marketing is in its infancy and is still targeting male audiences – Magdalena Wąsikowska- Gal, Operations Manager for. Marketing Director, Mobiem Polska.
On the other hand, the potential of the female target group has been used by L'Oreal promoting selected cosmetics in cooperation with AdColony, including one of its newest products Vichy Liftactiv via a mobile advertising campaign in games, and the spot itself was watched by a large group of women.
Myth 3: Advertising efforts in mobile gaming are difficult to measure, and ad formatsowe are new and difficult to implement
Nearly 7 out of 10 marketers surveyed admitted that a tool to measure campaign effectiveness is an important factor that would encourage them to use gaming marketing (Does gaming marketing work? Report, 2020). This is probably due to the fact that specialists do not know that there are tools available on the market that allow optimizing campaigns.
– In practice, the process from campaign implementation in mobile gaming to its measurement is simple and transparent. In principle, it is analogous to rich media campaigns in mobile applications. Except that non-invasive rewarded formats are popular in games. In mobile gaming, it is very important to choose a provider that has the appropriate broadcast technology and offers advanced player profiling methods based on 1st and 3rd party data. In creating such campaigns, it is important to reach the right target audience, secondarily the title in which the advertisement is broadcast. The provider should have appropriate skills in creating engaging advertising creations. Keep in mind that in the case of games, the last expected interaction should be a redirect to a landing page outside the game. Therefore, it is very important to use every opportunity for interaction in the area of the format itself. The best providers are also transparent – they are not afraid of measurements, they allow the implementation of external measurement tools in the field of brand safety, anti-fraud, viewability – explains Michał Giera, CEO, Mobiem Polska.